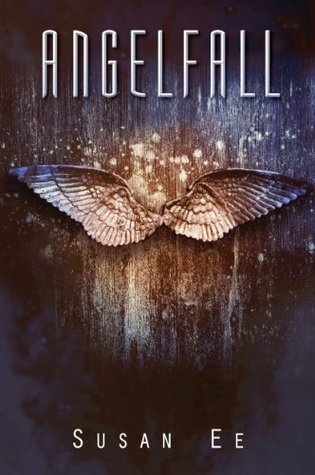 I received a copy from the publisher via Netgalley in exchange for an honest review
Angelfall is a post-apocalyptic novel that takes place after the world has been destroyed by Angels. The story follows Penryn and her family trying to survive in this new world. When her sister is taken, Penryn needs the help from someone she thinks could be her enemy to get her back.
I was actually very surprised with this book. It was filled with action and the story never took a dull turn. However, it isn't your traditional YA. You were painted a picture of the violence and gore. The the author didn't hold back on the bloody and disturbing descriptions, which I appreciated because that is what a post-apocalyptic world would look like. I really liked the main character, Penryn. She was a girl that could defend herself and didn't need anybody to carry her through life. She was a strong female lead and I didn't feel like she made any unwise or unrealistic decisions. I also found that Raffe was a good male lead, but I still feel like his character needs more time to grow. I feel like there is still a lot of mystery surrounding him and the other angels which I am excited for in the further novels. The romance (or not so romance) I feel was handled perfectly. You could see how conflicted they were but couldn't help but have some sort of loyalty to each other after what they went through. I also enjoyed how Susan Ee handled the mental illness of Penryns mother which I think added more depth to the story and the characters.
Conclusions: 2 thumbs up from me. Angelfall is exciting and action packed. Very good solid characters and the story didn't slow down during any part. However, if you are not a fan of violence or bloody scenes during your books I would avoid this one. It reads like YA but with more adult content. I will definitly be continuing with the series.
Rating: 4/5 (Perfect for fans of post-apocalyptic books)