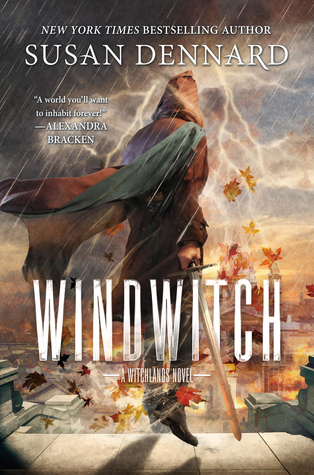 Genre:
Fantasy
Series:
The Witchlands #2
Publication:
01/10/2017 by Tor Teen
Pages:
394 Pages
Format:
Hardback
Rating:
4 out of 5 Stars
Goodreads
|
Amazon
|
Book Depository
Goodreads Summary:
Sometimes our enemies are also our only allies…
After an explosion destroys his ship, the world believes Prince Merik, Windwitch, is dead. Scarred yet alive, Merik is determined to prove his sister's treachery. Upon reaching the royal capital, crowded with refugees, he haunts the streets, fighting for the weak—which leads to whispers of a disfigured demigod, the Fury, who brings justice to the oppressed.
When the Bloodwitch Aeduan discovers a bounty on Iseult, he makes sure to be the first to find her—yet in a surprise twist, Iseult offers him a deal. She will return money stolen from him, if he locates Safi. Now they must work together to cross the Witchlands, while constantly wondering, who will betray whom first?
After a surprise attack and shipwreck, Safi and the Empress of Marstok barely escape with their lives. Alone in a land of pirates, every moment balances on a knife's edge—especially when the pirates' next move could unleash war upon the Witchlands.
My Thoughts
This series is exactly what I am looking for. It's my favourite kind of fantasy and I have been very much enjoying it. I was so excited to get back into this word and get to know our characters more. We have 5 different points of view in this instalment and I was interested in reading from all of them. The one character I am having a hard time connecting to is Merik. Especially in this book, I felt him to be distant and his sections were my least favourite. Dennard is doing something really interesting with his character though and I am excited to see where she takes him.
I really liked hearing from Merik's sister Vivia. Getting her point of view really helps to see a different side to the politics. She is a strong female leader, her father is still king but she is making most of the political decisions. I really loved her character and can't wait to see more.
I was happy with this instalment in the series. It was a strong sequel and I enjoyed it more than the first book for sure. I attached to many of these characters and can't wait to see what happens next. There are is still a long way to go in the series and I really want to know what happens to these characters right now!