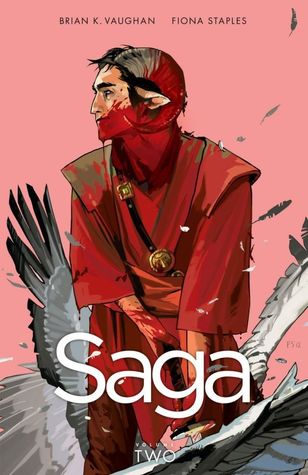 Saga Volume 2
Brian K. Vaughan, Fiona Staples
I wasn't sold on this series after the first volume but this book hooked me into the series. I had been putting it off reading this volume forever but I am really happy that I finally read it. I understand why so many people love it. It's a fantastic story line and the characters are so likeable. I am really excited to pick up the next volume in the series.
4 out of 5 Stars
Deadly Class Vol 2: Kids of the Black Hole
Rick Remender, Wes Craig
This is a dark series and this second book also hooked me onto the series. The characters are very flawed and they are at a school where they are becoming assassins. This volume ended on a chill hanger so volume 3 is sitting and waiting for me to read it. This series has a much different art style than all of the other comics I read which makes this one stand out.
4 out of 5 Stars
Gotham Academy Vol 3: Yearbook
Brenden Fletcher, Dustin Nguyen, Derek Fridolfs, Rafael Albuquerque
This volume was better than the last one, thankfully. I hadn't really enjoyed Vol 2 very much so I was happy to see this series to get back on track. I love the characters in this series, which is what kept me reading. I enjoy the art style in this series. It's colourful and suits the tone of the story. I am excited to read the cross-over with Lumberjanes.
3 out of 5 Stars