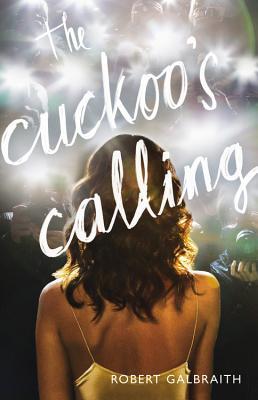 Genre:
Mystery
Series:
Cormoran Strike #1
Publication:
4/30/2013 by Little Brown and Company
Pages:
455 Pages
Format:
Audiobook
Rating:
3.5 out of 5 Stars
Goodreads
|
Book Depository
|
Amazon
Summary
After losing his leg to a land mine in Afghanistan, Cormoran Strike is barely scraping by as a private investigator. Strike is down to one client, and creditors are calling. He has also just broken up with his longtime girlfriend and is living in his office.
Then John Bristow walks through his door with an amazing story: His sister, the legendary supermodel Lula Landry, known to her friends as the Cuckoo, famously fell to her death a few months earlier. The police ruled it a suicide, but John refuses to believe that. The case plunges Strike into the world of multimillionaire beauties, rock-star boyfriends, and desperate designers, and it introduces him to every variety of pleasure, enticement, seduction, and delusion known to man.
You may think you know detectives, but you've never met one quite like Strike. You may think you know about the wealthy and famous, but you've never seen them under an investigation like this.
My Thoughts
Mystery generally isn't a genre that I read a lot in; however, when J.K Rowling writes one then I have to give it a try. I thoroughly enjoyed this book, I found the mystery compelling and it kept me guessing until the end. I didn't know who the suspect was until it was properly revealed which was awesome. This might have something to do with me not reading a lot of mystery books, but I am a forensic sciences student so I have looked into my fair share of real life crime.
This book gets a thumbs up from me. It was fun to read but it wasn't anything super groundbreaking or magnificent. I liked it but it just didn't blow me away. It's definitely a good series when I need a break from fantasy. I will be checking out the next book in the foreseeable future. All-in-all, it was a well written and a good mystery but just didn't wow.