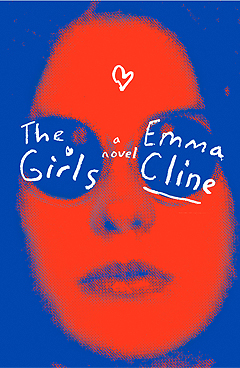 I received a copy of this book from Netgalley for an honest review
Genre:
Historical Fiction
Publication:
6/14/2016 from Random House
Pages:
355 Pages
Format:
Audiobook/eARC
Rating:
2.5 out of 5 Stars
Goodreads
|
Book Depository
|
Amazon
Goodreads Summary
Northern California, during the violent end of the 1960s. At the start of summer, a lonely and thoughtful teenager, Evie Boyd, sees a group of girls in the park, and is immediately caught by their freedom, their careless dress, their dangerous aura of abandon. Soon, Evie is in thrall to Suzanne, a mesmerizing older girl, and is drawn into the circle of a soon-to-be infamous cult and the man who is its charismatic leader. Hidden in the hills, their sprawling ranch is eerie and run down, but to Evie, it is exotic, thrilling, charged—a place where she feels desperate to be accepted. As she spends more time away from her mother and the rhythms of her daily life, and as her obsession with Suzanne intensifies, Evie does not realize she is coming closer and closer to unthinkable violence, and to that moment in a girl's life when everything can go horribly wrong.
My Thoughts
Time to play so review catch up. I listened to The Girls on audiobook to finally get this review out in the world, only a year late! (We've all been there). The Girls has a fantastic premise, cults are one of my reading buzzwords so I had to check this one out. However, I found I was just mediocre about this story. It was neither bad nor was it fantastic. I often just felt distant from the story and had a hard time focusing on what was going on. I also found that I got confused when the story just back to the present, in the audiobook there wasn't really a break to show the change of time so I definitely got a bit lost.
I found myself siding with Evie's parents, which I definitely don't think you're suppose to do. I kept thinking you're 14-15 years old, go home! I often didn't know what her motivations were and I honestly didn't find her overly likable enough to care about. In the end, this is just an easily forgettable book.