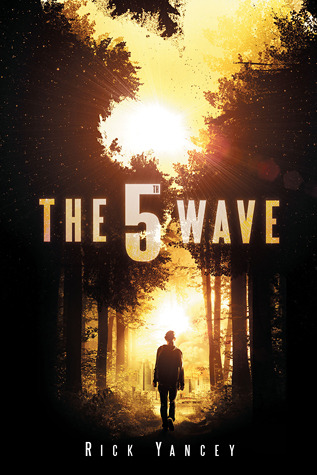 Genre:
Dystopian, Science Fiction
Publication:
05/07/2013
Series:
The 5th Wave #1
Pages:
457 Pages
Source:
Audiobook
Rating:
3 out of 5 Stars
Goodreads
|
Amazon
|
Book Depository
Goodreads Summary
After the 1st wave, only darkness remains. After the 2nd, only the lucky escape. And after the 3rd, only the
un
lucky survive. After the 4th wave, only one rule applies: trust no one.
Now, it's the dawn of the 5th wave, and on a lonely stretch of highway, Cassie runs from Them. The beings who only look human, who roam the countryside killing anyone they see. Who have scattered Earth's last survivors. To stay alone is to stay alive, Cassie believes, until she meets Evan Walker. Beguiling and mysterious, Evan Walker may be Cassie's only hope for rescuing her brother--or even saving herself. But Cassie must choose: between trust and despair, between defiance and surrender, between life and death. To give up or to get up.
My Thoughts
I have heard so much about this book ever since I became involved in the book community and the movie is coming out soon too. So, I thought it was high time I started this series. I was really intrigued with the premise of the book, I can never get enough aliens in my life.
During the beginning of the book I was seriously hooked. I really loved learning about the world and how the different waves affected humanity. There were so seriously emotional scenes in the beginning of this book, I might have teared up a bit. However, as the story moved forward I found I was losing my interest. The plot wasn't what I expected it to be and I was having trouble paying attention.
I didn't know that this was told in a duel perspective until I started it which I think did hinder my enjoyment a bit. I preferred Cassie's voice over the other ones we got. I connected with her in the beginning and wanted to hear her journey. I just didn't connect with the other voices.
I do plan on continuing the series, I am interested to see what happens to humanity and the world. I do hope that I connect with the characters later on. We shall see. I do recommend this book if you are interested in the movie. It isn't a bad book at all and if you are a fan of apocalyptic books then I'd check this one out.