As readers we know that we have an endless TBR. There are too many books to read and not enough time. I feel like I am adding a new book to my TBR everyday. So here are the last 10 books that I recently added to my TBR.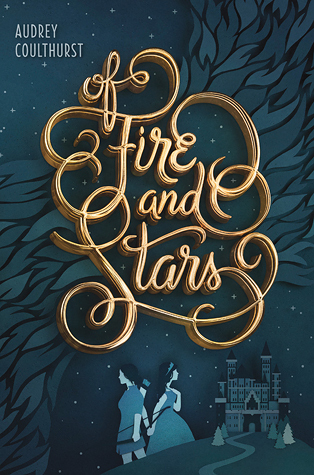 Of Fire and Stars
Audrey Coulthurst
This book follows a Princess Mynaria who is betrothed to a Prince for another Kingdom to create an alliance. However, in this kingdom magic is forbidden and Mynaria has a growing talent for magic. On top of all that, she may be falling for the Prince's sister.
This book sounds amazing! I comes out later this month and I am very excited to check it out.
A Head Full of Ghosts
Paul Tremblay
Marjorie is a 14-year-old who starts to show the signs of schizophrenia and the doctors can't seem to control her illness. He family is unraveling and they ask a priest for help. Could she be possessed by a demon? Or is it really just a mental illness.
I love ghosts and demons. I think a thriller that's trying to figure out what's really wrong with this girl and the family as a whole could be awesome.
Sucktown, Alaska
Craig Dirkes
Eddie needs an adventure, so he takes a job in Bethel, Alaska as a reporter. When he realizes it's not what he expected he can't seem to pack up and go. He's tied to the relationships he's made and doesn't have the money to leave. He might end up in trouble trying to get home.
I just got an ARC of this book and I am pretty excited to read it. It isn't released until May 2017 but it sounds awesome.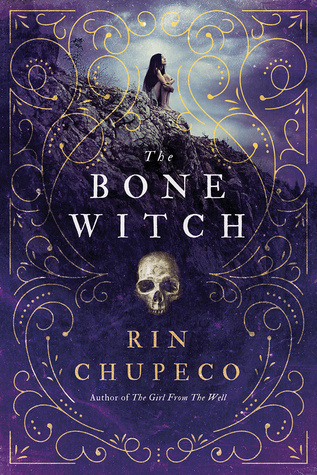 The Bone Witch
Rin Chupeco
Tea accidentally discovers she's a Bone Witch by resurrecting her brother from the dead. Her community fears and ostracizes her. She goes to a distant land to train to become an Asha which is a person who can use elemental magic. But there is a dark force coming and choices will have to be made.
I always get excited about a new fantasy and this one is definitely on my radar.
As I Descended
Robin Talley
This is a retelling of McBeth, set in high school with a lesbian romance. It's also a gendered swapped, so our main character is a female. If you know the story of McBeth, you get an idea of what this book is about.
I have heard so many people talking about this one, and I am excited to check it out. I read McBeth in high school and enjoyed it so I am interested in this one.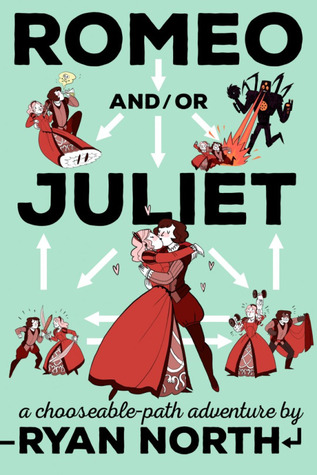 Romeo and/or Juliet
Ryan North
This is a choose your adventure, Romeo and Juliet style. You can play as Romeo or Juliet (or both). There is apparently MANY different storylines, including taking over Verona with Robots or Juliet getting really buff.
As a kid I used to love choose your own adventures and as soon as I saw this one I needed to have it. I don't have it yet... BUT I WILL.
Misery
Stephen King
Novelist Paul Sheldon is involved in a car accident and his nurse Annie Wilkes is his biggest fan. But she's mad about his last book and holds him hostage until he writes the book that she wanted. And she has ways to get him to write.
I saw a few people talking about this book during Halloween and I got super excited to read it. I have enjoyed King in the past, so I really want to read this one.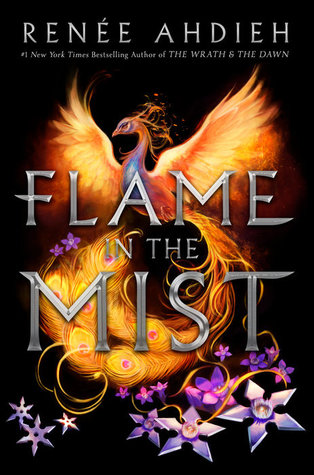 Flame in the Mist
Renee Ahdieh
This book may be hard to explain in a quick blurb but it sounds very inspired by Mulan. It follows Mariko but because she is a female he future is out of her hands. She's being forced into a political marriage but on her way she gets attacked. She dresses as a boy to track down her attackers.
Just the idea of a girl dressing as a boy to get what she wants is one of my favourite tropes. I love Mulan and I can't wait to get a different story along that same vein.
What have you added to your TBR lately? Are any of these books on your TBR?
Let me know.