The Sunday Post is a weekly meme hosted by Caffeinated Book Reader. This is a place where you can talk about news from your week, what you've been reading and what you expect to come up on your blog. To join in, check out the rules here.
It's Monday, I know. But this last week has been completely ridiculous in my regular life. My Grandfather past away this week, in addition to my other grandfather being very sick. It's been a really tough week so not a whole lot of reading got done. On top of all this, I'm moving! I am moving to the city to continue my education and I am very excited to start this new chapter of my life. Now on with that happened in reading this week.
Last Week On The Blog
Upcoming This Week
Review: Rebel Belle by Rachel Hawkins
Teaser Tuesday
Top 5 Wednesday
Currently Reading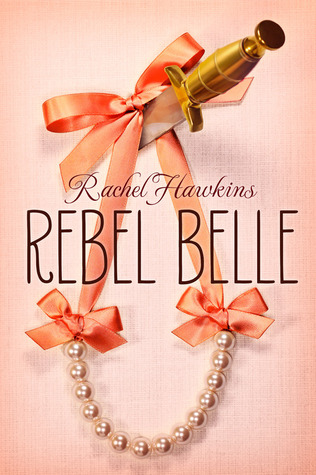 Rebel Belle by Rachel Hawkins
This one is pretty fun, the jury is still out on how I will rate it. Holding out for that ending. I am about 65% done and the copy I have is due back to the library this week so look out for a review on this soon.
What To Read Next?
I got The Perfect Comeback of Caroline Jacobs for review. It's release date is September 8 so I should jump on it. I also got Secondhand Souls this week which is the sequel to A Dirt Job. I need to re-read A Dirty Job before I can jump into Secondhand Souls. Luckily this is one of my favourite books of all time so it should be really fun.
That's it for my week. How did yours go? Hopefully better than mine.