This weeks theme was 10 Top Books That Take Place Outside The United States, but I decided to talk about the books that are set in Canada that I need to read. I am Canadian and I don't read a lot of books that take place here. I thought I would take this week and find some awesome Canadian books that I need to read!
The Birth House
Ami McKay
This is a historical fiction novel that takes place in the province I live in. I am from Nova Scotia, which is one of the smallest provinces in Canada so it's pretty rare to find something that is set here. This story tells the story of midwife in a very isolated town, called Scots Bay. I was there last week! I definitely need to check this one out.
Station Eleven
Emily St. John Mandel
This book has been on my TBR for a long time now. This is a post apocalyptic book that takes place along the Great Lakes. This isn't exactly the most "Canadian" setting (pretty sure a lot of it is in the US too) but this is still a really popular book by a Canadian author so I definitely need to read it.
We Stand On Guard
Brian K. Vaughan & Steve Skroce
This is a graphic novel addition to the list! I heard about this story a little bit ago and was super excited by the concept. It takes place in the future where Canadian freedom fighters are trying to defend their land against the United States. I am down for this, and I can't wait to read it!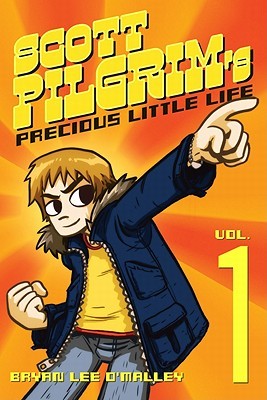 Scott Pilgram Series
Bryan Lee O'Malley
Another graphic novel. After reading Seconds, I needed to pick up O'Malley's other stories. I was excited to find out this takes place in Toronto, according to it's Goodreads page. I don't know if the movie did or not? I saw it but I don't remember.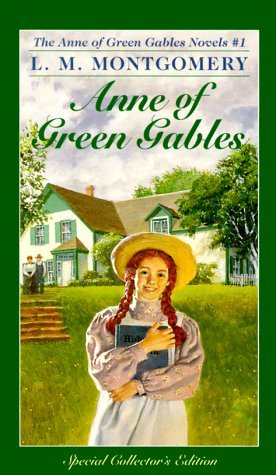 Anne of Green Gables
L.M. Montgomery
Now this is just shameful. I haven't read Anne yet and I lived in Prince Edward Island for 4 years! My boyfriend's cottage is minutes away from Cavendish where they have the Anne House but I still haven't read this book. Living in PEI you realize how big of an effect this book has on tourism there, it's pretty crazy. I should read it to understand what the fuss is about.
Let me know if you know of any other books set in Canada. I love it here and I really want to read something closer to home. If you're not Canadian, let me know your favourite book set in your country.